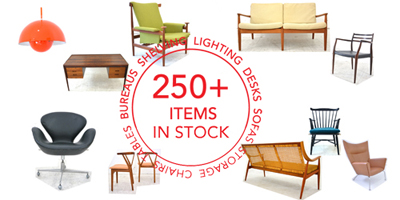 Welcome, by Simon Harrison
Danish homestore is a Nottingham based specialist for all things Danish furniture from the Mid-century period to modern and rare designer furniture, which you can
browse in the category DESIGN CLASSICS.

We update the site daily and always have 250+ items in stock.

Kurt and myself welcome you in the store and are available
to help and advise in all aspects of your furniture needs.